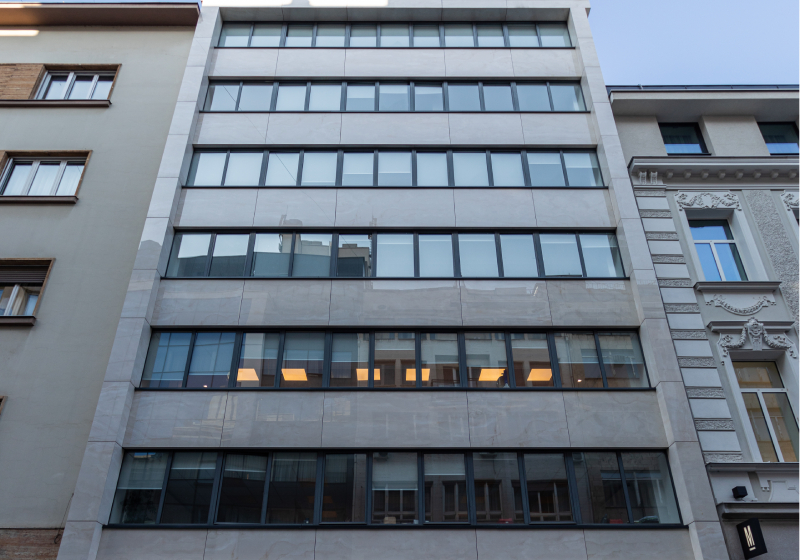 1
Sophisticated style and outstanding quality are the backbone of our offer of office space in Belgrade. In addition to premium product brands, there is now a premium office rental service as well as a premium advertising position.

2
The most frequent OOH locations in Belgrade downtown will give your brand the opportunity to see their advertisement on a top-quality LED billboard of approximately 60m2, as well as several hundred m2 of illuminated facade on the building of the former Beobanka and future modern business complex in downtown Belgrade.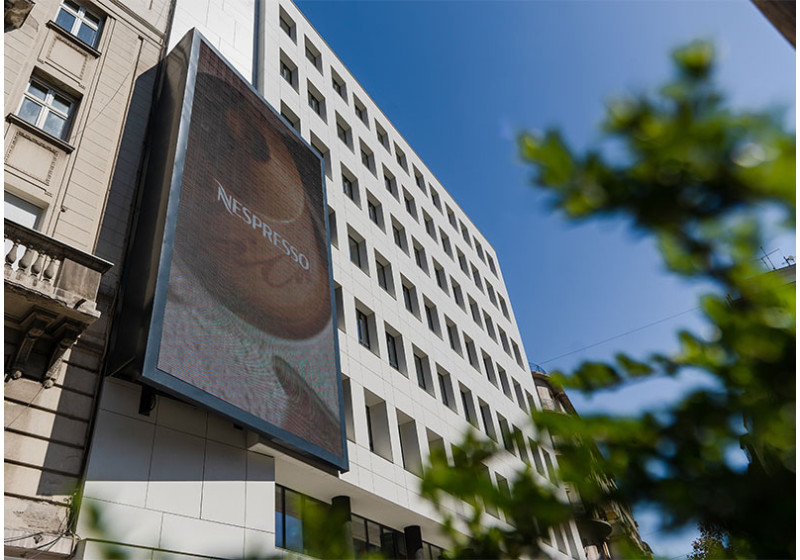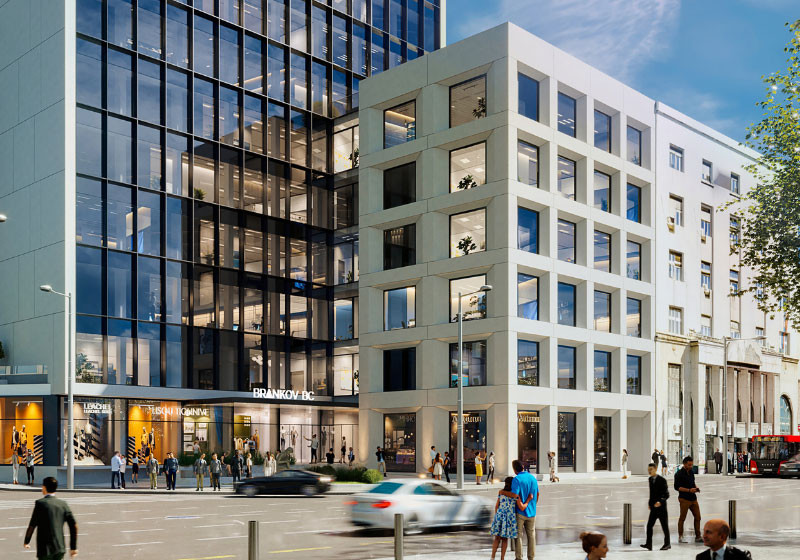 3
BRANKOV Business Center is a new, modern business center that covers a total area of 10,500 square meters, of which 8,300 is for rent. This building has 13 office floors, a modernly equipped entrance hall characterized by the application of sustainable materials in accordance with global trends, and a terrace for tenants on the sixth floor with a beautiful panoramic view of the capital city. BRANKOV Business Center is located in one of the most prominent locations in the very heart of Belgrade, the corner of Brankova and Carice Milice streets.