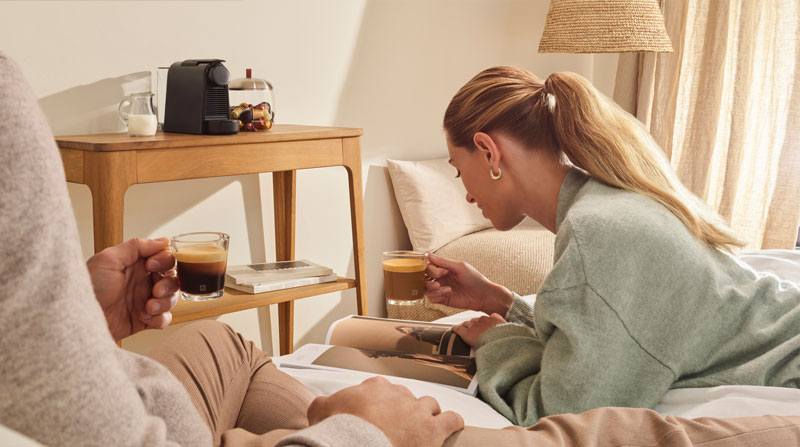 Since 1986, Nespresso has been redefining how to enjoy coffee by constantly revolutionizing the product.

The entire Nespresso system - the interaction of the original Nespresso aluminum capsule with the original machine, is designed to provide consistent quality that has made it recognizable and one of the fastest growing global brands. Quality and attention are reflected in the capsule creation itself, which is produced in the most modern centers in Switzerland.

Nespresso is a system where the strictly-selected coffee comes in a matchless range of exclusive varieties, pleasing the most demanding palates; coffee machines combine smart design, state-of-the-art technology and simple-to-use features enabling to continuously achieve the same standards of excellence as the most qualified baristas; accessories and sweet treats make coffee experience truly unique, while Nespresso services anticipate your every desire. What else?